Newsletters
2013-08-29
Kwikwap Emergency Number
---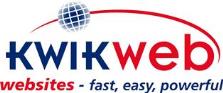 HEAD OFFICE CONTACT DETAILS:
76 Paradys Street
Brackenfell
Cape Town
7560
South Africa
Switchboard: 021 072 03 03 Fax: 086 508 4303 Email: info@kwikwap.co.za
---
EMERGENCY NUMBER: 076 655 5902 (Not for design or system assistance)
GUIDELINES FOR THE USE OF THIS EMERGENCY CELL PHONE NUMBER:
Please only use it in a real emergency. Also please send an email to emergency@kwikwap.co.za with some details of the emergency (if possible). The reason for the email is that the person manning the standby number might need to ask for help from another Kwikwap team member and it would be better if the assisting team member has first hand knowledge of the problem. An email also helps to keep record of the emergency.
What is an emergency?
When a Kwikwap server seems down, for example when a number of known Kwikwap websites are down.
What are some samples of what is NOT an emergency?
When you have forgotten your email passwords (there are links on the Kwikwap homepage that explains how to recover your password)
When your email program or antivirus program is behaving weirdly
When you don't know how to make a change on your website (ask your consultant or view the online help)
When your internet is down (ask you ISP, i.e. Companies like Telkom, Vodacom, Mweb, Afrihost etc)
When there is small technical problem like a skew image or jumbled text (in such instances please send an email to technical@kwikwap.co.za with as much as possible details; it will be attended to in due course)